This is how real Thai tattoos are made. A proper tattoo should be made in a temple by a monk, but this demonstration is the next closest thing.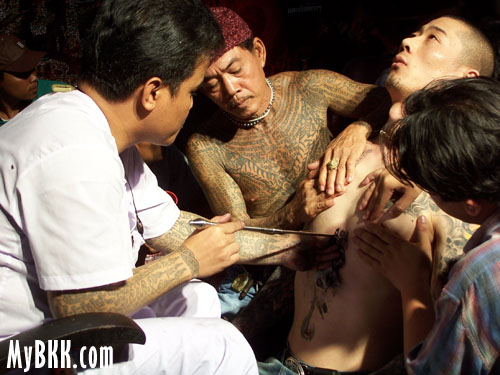 Thais believe tattoos rendered by monks hold mystical powers, rendering the bearer invulnerable to illness, evil spirits – even bullets, an animist legend that dates back to 9th-century Khmer culture when superstitious soldiers tattooed their torsos as a form of drawn-on battle armour to guard against enemy swords.
I've got Budda in, errr…, on my belly and a lot of time to kill.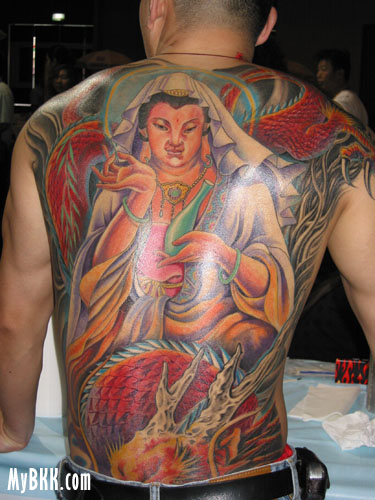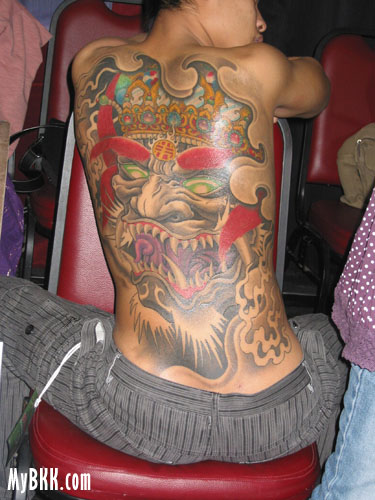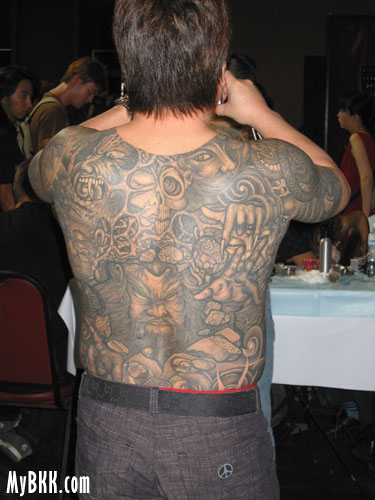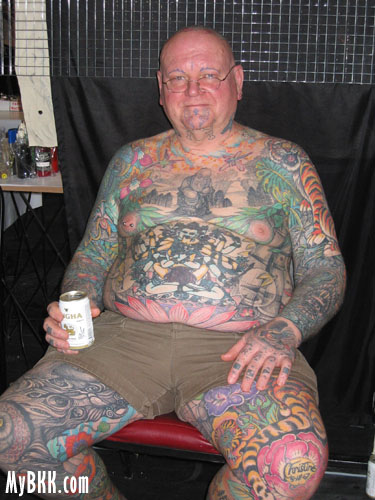 And finally, one of many farangs representing the growing tattooed expat community, one of the real stars of the show, straight from a Pattaya beer garden, with a customary can of Singha, Bob "The Ink Man"