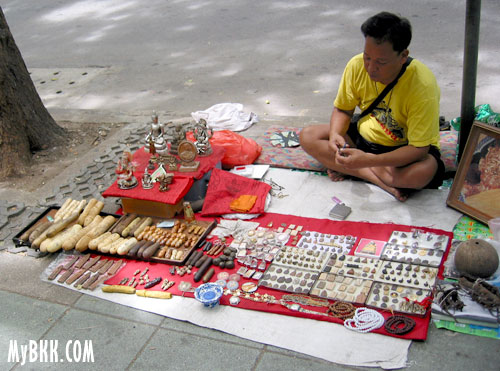 Amulets are sold everywhere in Bangkok, next to mobile phones at Fortune Town mall, in grocery stores, at street stalls all over the city, but the main source for religious amulets, charms, talismans, and traditional medicine is the huge amulet market located next to Wat Mahathat between Maharat Road and Chao Phraya river. If you are ever in need of a wooden penis of any size this is the place to go.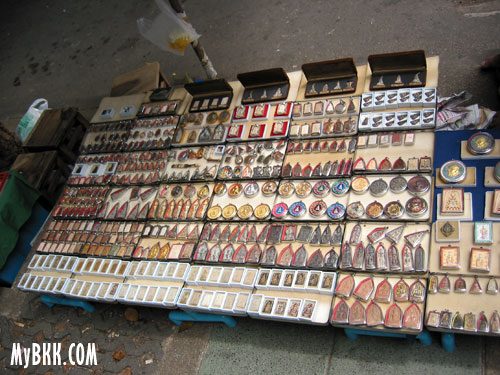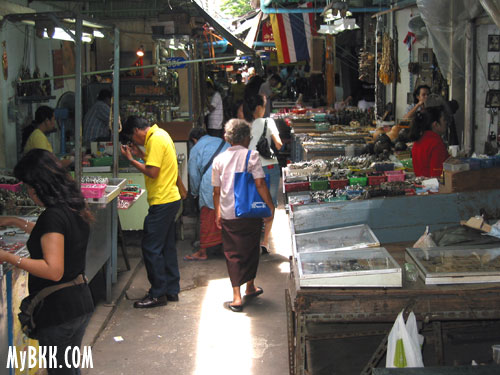 The experts usually study the amulets with a magnifying glass, hoping to find just the right one that will bring good fortune or ward off bad luck. The market is busiest on Sundays when it seems that the whole city comes here to talk, trade and shop amulets.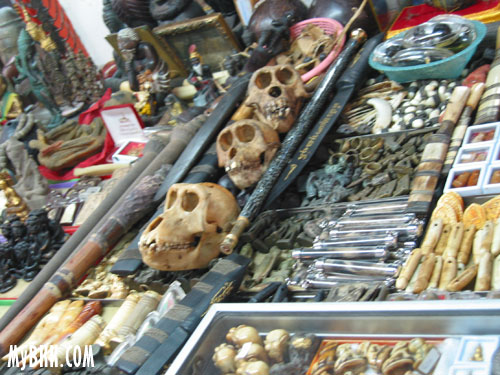 Get your swords and monkey skulls here!